Registration begins January 26th!

Wellness Resources:
Event Information
Body Composition Assessment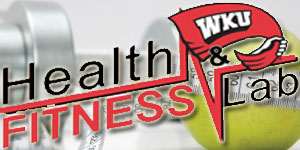 Location:
Health and Fitness Lab- Preston Center
Event URL:
http://www.wku.edu/healthfitnesslab/walkinservices.php
You must attend this event 2 times before completing this event.
Description:
Body Composition Assessment and Weigh-In
Cost: FREE
To recieve WellU credit you must be assessed 2 times, with at least 4 weeks in between assessments.
There is no appointment needed to get your body composition assessed. There are 3 types of assessments:
1. Skinfold Measurement with Calipers
2. Tanita Body Fat Analyzer
3. OMRON Body Fat Analyser
For more information on Body Composition Assesment click here