Registration begins January 26th!

Wellness Resources:
Event Information
ORA Quick HIV Screening Testing 3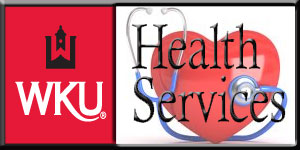 Date:
Tuesday, November 12th, 2013 - Tuesday, November 12th, 2013
Location:
Health Services
Event URL:
http://www.wku.edu/healthservices/
You must attend this event 1 time before completing this event.
Description:
ORA Quick HIV Testing
Location: Health Services
Time: 10:00am-3:30pm
More information to come!
To receive WellU® credit, place your slip in the preventative
screening box located in the Health Education Office.