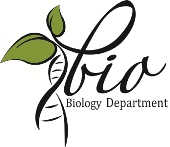 INFORMATION FOR


RELATED LINKS

Ogden College of Science and Engineering scholar for the Fall 2011 Commencement
Angela Oulay - double major in Biology and Chemistry
Congratulations to the following students on their 2012 acceptance to professional school:
Chris Colonna - UK Med
Ruby Chang - UK Med
Doran Song - UK Med
Chad Willis - UK, UL Med
Lauren Bretz - UK Med
C.J. Simouth - UK, UL Med
Katie Ferry - UL Med
Grant Burkeen - UL Med
Thomas Delomas - UL Med
Morgan Crigger - UL Med
Kyle Hawkins - UL Med
Jessica DiLeo - UK Dental
Virginia Faulkner - UK Dental
Ashley Merritt - UK Dental
Alex Compton - SC, UAB Optometry
Aric Johnson - UK Med
Samuel Brown - UK Med
Jeremy Sites - UK, UL Med
Sean Shannon - UL Med
Eric Stamper - UL Med
Anne Walsh - UL Med
Emily Calhoun - UL Med
Jonathon Craig - UL Med
Jordan Gass - UL Med
Laura Wathen - UK, UL, Nova Dental
Carly Brinson - UK Dental
Tyler Jury - UK, UL Dental
Joshua Whitt - UK Dental
B.S Biology Graduates and where they're headed:
Bradley Venable – Auburn University College of Veterinarian Medicine
Joseph Marquardt- Ph.D. Program, Ohio State University
Jordan Carlock- Kansas City University of Medicine & Biosciences
Katherine Hindman-Pikeville College Osteopathic Medicine
Amy Jewell- National Park Service
David Craig- University of Louisville Medical School
William Bauer- Veterinary Medicine at Tuskegee University
Jessica Wilson- University of Kentucky Medical School
Chase McNulty- University Wisconsin-Madison Veterinary School
Christie Beck-Masters Program at Xavier
James Huffman- University of Kentucky College of Medicine
Patrick Jenkins- University of Kentucky College of Medicine
Dan Brown- University of Kentucky Physical Therapy School
Rafael Fernandez- Working in a Biological Field Station
Amy Jewell- National Park Service
Victor Cooper- SGU Veterinary School
Paula Shadden- Medical Technology Certified
Margaret Hester- Medical Technology Certified
M.S. Graduates and where they're headed:
Matthew Skaggs- Park Ranger Training School North Carolina
Daniel Starnes- University of Kentucky, College of Agriculture in the Plant and Soil Science Department
Shannon Trimboli- Mammoth Cave Center for Science & Learning
Peter Zervas- State Fisheries Program
Jenny Stovall- Dr. Jacobshagen lab Research
Note: If you are a recent graduate of WKU's biology program and have any updates/changes/or additions to the above information, please email us at biology@wku.edu. Thank you!