If you already have a Bachelor's degree but lack the academic background in Communication Disorders, this opportunity may be for you. In Spring 2009, Western Kentucky University began offering a series of courses designed to prepare a student to apply for a master's program in Speech-Language Pathology. The Pre-SLP program is offered in two separate cohorts, one being the general population, and the second being those interested in teaching for the New York City Department of Education. If you have not ever observed and talked with a Speech Language Pathologist we would encourage you to do so to become more familiar with the field prior to applying to this program. Upon completing the Pre–SLP program, students will have gained the foundational base of understanding in basic human communication and swallowing processes including their biological, neurological, acoustic, psychological, developmental, linguistic, and cultural bases. This program does not result in a Bachelor's Degree nor does it guarantee acceptance to the Master's program in Speech-Language Pathology.
Course Sequence
The Pre-SLP program is entirely Web-based (requiring no visits to campus) and is offered sequentially, leading to completion in four semesters. There are 8 prerequisite courses required for admission to the WKU Master's degree program, for a total of 24 credits. CD 290 Observation is offered as an optional course for one credit.
A cohort will begin each summer, with the following course sequence:
Summer (May – August)
CD 481 Normal Speech & Language Development
CD 347 Bases of Speech
Fall (August – December)
CD 405 Phonetics
CD 486 Language Disorders
CD 290 Observation**
Spring (January – May)
CD 483 Articulation Disorders
CD 484 Speech Anatomy and Physiology
CD 290 Observation**
Summer
CD 482 Audiology
CD 485 Diagnostic Procedures
CD 290 Observation**
** CD 290 is offered each semester but you would only enroll one time in the course. This course is designed to allow you to gain the 25 observation hours necessary for the graduate program. Prior to enrollment you would want to ensure that you have a site with an ASHA certified SLP in which you would be allowed to observe therapy for 25 hours over the course of the semester.
Changes to this sequence may be made based on faculty and student needs. There is currently not an option for beginning the course sequence in the fall or spring semesters.
For a list of course descriptions please click here.
Basic Sciences (additional requirements for admission to the graduate program)
The 2005 ASHA certification guidelines require applicants to have college credit in each of the following areas: biological sciences, physical sciences, social/behavioral sciences, and statistics. If you need course-work in these areas also, Western Kentucky University will work with you to identify appropriate online general education courses that will fulfill these requirements.
About Distance Learning
The Division of Extended Learning and Outreach (DELO) offers excellent resources to assist online learners. Their website has a number of helpful topics including an orientation to online learning and helpful information to aid you in determining if online learning is right for you. Please click here to visit their website.
How is the coursework presented? Our faculty use Blackboard and Adobe Connect Pro as platforms for presenting learning materials, resource links, and instructional guidance. It also enables you, your professor, and classmates to communicate with each other. Using Blackboard and Adobe Connect Pro, your professor can present materials using several multimedia resources (including audio, video, animation, charts, etc) so that your classes are presented in the most appropriate way. Adobe Connect Pro allows live video stream so that the professor can present course lectures live via the Internet. You will have designated weekly or biweekly synchronous class meeting times for each course for which you will be expected to be logged into the course for instruction just as you would attend classes face to face. Class meeting times are scheduled in the evening and at night to accommodate student work schedules.
Computer System Requirements
Many instructors in the Department of Communication Disorders at WKU now use Adobe Connect Pro for on-line courses. To be able to participate fully in these classes graduate students should have the following computer hardware and software, along with DLS/Cable/or T1 internet connection (dial-up service is not acceptable) at a minimum:
Minimum Technology Requirements
Windows Operating System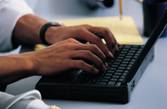 Vista/Windows 7 – 1 GB of Ram
Mac Operating System
512 MB of RamHeadset
Adobe Flash Player 9 or later
Web Browser
Internet Explorer 8 or later
Mozilla 2 or later
Safari 2 or later
Additional equipment:
Headset with Audio and Microphone (Required)
Tuition Information
Click here to access current tuition information. The Pre–SLP courses are considered undergraduate distance learning courses. Distance learning tuition rates are the same for in–state and out–of–state students. Additional fees may apply to those enrolled in the NYC Department of Education/UFT cohort.
The Pre-SLP program is now financial aid eligible. For tips for applying for financial aid click here. WKU also offers a tuition payment plan which allows you to break tuition payments up throughout the semester.
Criteria for Admission
• 3.2 overall undergraduate GPA
• Completed Bachelor's degree in any field by the time you would begin Pre-SLP courses.
Applying for Admission
For admission and application requirements, click here.
We will begin accepting applications for the Summer 2013 cohort on September 1, 2012. Deadline for application is February 1, 2013 for all cohorts.
What is the difference between the UFT/New York City Department of Education and General Web Pre-SLP programs?
WKU offers a unique opportunity for individuals living in the NYC area who are interested in eventually working as Speech Language Pathologists for the NYC Department of Education. If you do not live in the NYC area and are not interested in working for the NYC Department of Education then you would want to apply to the General Web format of the program. If you are interested in this opportunity in NYC then you would want to apply for the UFT/New York City format of the program. These are simply two formats of the same program. All courses are the same and all are offered online.
Contacts
April Cochran, contact for general web (april.cochran@wku.edu)
Jan Sandidge, Distance Learning Academic Advisor, contact for UFT/New York City Department of Education (janice.sandidge@wku.edu)
Department Address
WKU Communication Disorders Department ATTN: April Cochran 1906 College Heights Blvd #41030 Bowling Green, KY 42101-1030