"My online program at WKU provides just as much structure as I need to keep me feeling like I'm attending campus courses. The live lectures and availability for communication is making getting my graduate degree online attainable!"

Maria, Online Grad Student
Online Program Services
Suite 120, Knicely Center
2355 Nashville Road
Bowling Green, KY 42101
(270) 745-5173
Toll Free: 888-4WKUWEB
(888-495-8932)
learn.online@wku.edu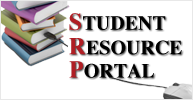 Find Answers, Visit Today!
Online Associate Degree Programs
Western Kentucky University offers three Associate Degrees online. Typically, Associate Degrees can be earned in as little as two years. Often students choose to complete a two year degree before entering into a four year baccalaureate program. Many of the courses required for an Associate's count toward a four–year degree.
Additional Programs are available at regional campus locations in Glasgow, Owensboro, and Elizabethtown/Ft. Knox. Please refer to the contact information below:
Western Kentucky University offers the ultimate flexibility to fit your needs. Flexible Degree Programs allow you to experience on-campus learning with less time constraints. These programs have some coursework on campus but the rest is ONLINE. Now, you can experience college with a highly flexible schedule. Click HERE to learn more!
Glasgow Regional Center

Phone: (270) 659-6900
Email: glasgow@wku.edu
Web: www.wku.edu/glasgow

Owensboro Regional Campus

Phone: (270) 684-9797
Email: owensboro@wku.edu
Web: www.wku.edu/owensboro

Elizabethtown/Radcliff/Ft. Knox Regional Center

Phone (Elizabethtown):: (270) 745-5895
Phone (Ft. Knox):: (270) 351-1192
Email (Elizabethtown): liza.ramirez@wku.edu
Email (Ft. Knox): melissa.ballinger@wku.edu
Web: www.wku.edu/etown-ftknox