INFORMATION FOR
RELATED LINKS
"To Be a poor man is hard,But to be a poor race in a landof dollars is the very bottom of hardship"
-W.E.B Du Bois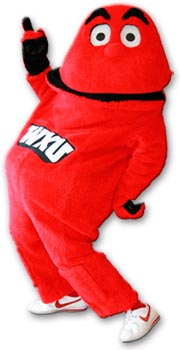 ---
African American Studies
For any questions regarding our website, department, or program information, please contact us. We will get back to you as soon as possible!
African American Studies
Potter College of Arts and Letters
301 Grise Hall
1906 College Heights Blvd., #11008
Bowling Green, KY 42101-1008
PHONE: 270.745.2715
Dr. Lloren A. Foster , Ph.D.
Assistant Professor of African American Studies
301 Grise Hall
Western Kentucky University
1906 College Heights Blvd., #11060
Bowling Green, KY 42101-1060
270.745.2715
Email: lloren.foster@wku.edu
Dr. Saundra Ardrey
Email: saundra.ardrey@wku.edu