The Fine Arts Center Galleries at WKU, curated and maintained by the Department of Art, are comprised of the main, two-story University Gallery and adjacent 2-D and 3-D Corridor Galleries. Between 16 and 22 shows a year are exhibited in these three spaces on the second floor of the Ivan Wilson Fine Arts Center Building.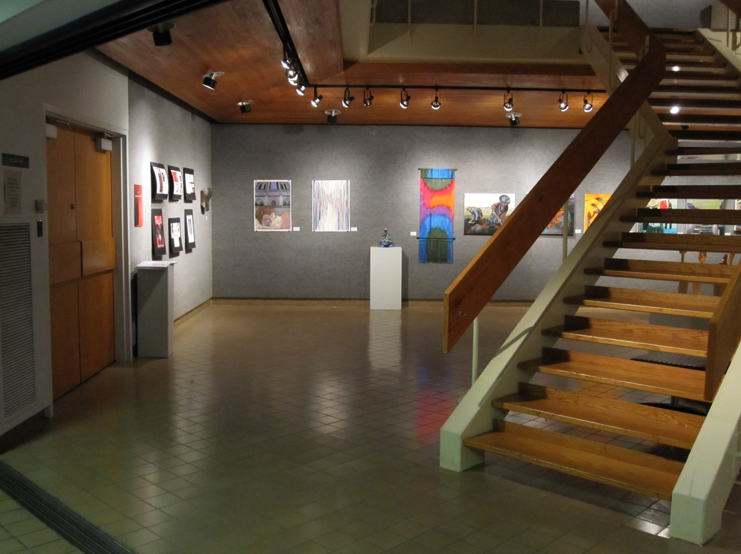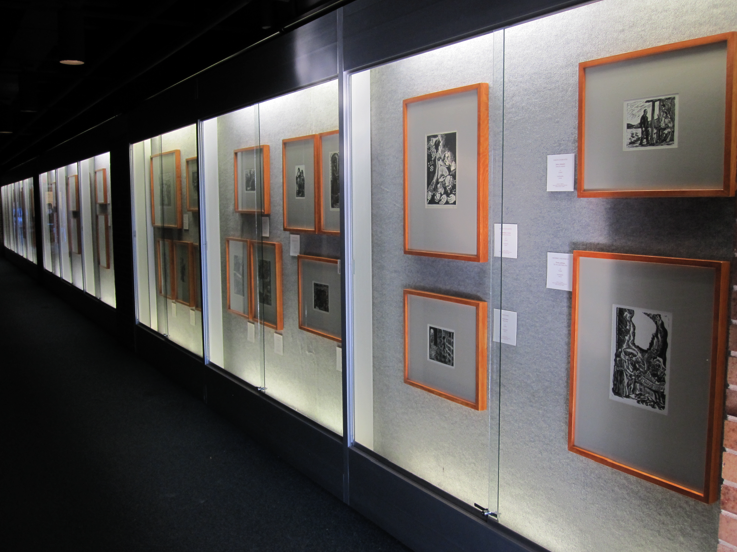 Main Gallery Corridor Gallery
The Fine Arts Center Galleries host exhibitions by local, national, and international artists working in traditional and new media from painting and printmaking to video and installation art. The Galleries are curated with the intent of displaying a variety of art to appeal to the WKU community and challenge advanced art students. In addition to providing direct access to a range of art, the Galleries offer opportunities for visitors to understand artists' ideas and processes. Whenever possible, the Galleries extend invitations and provide support for exhibiting artists to come to campus and deliver workshops, demonstrations or lectures.
Gallery News
The WKU Year of Ecuador Celebrates Dr. David M. Coffey
Date: Monday, October 6, 2014 through Friday, November 7, 2014
Time: All Day
Location: IWFAC Corridor Gallery
Description:
Dr. David M. Coffey was the driving force behind developing the WKU Year of Ecuador. Through art objects, personal stories and photographs, this exhibition celebrates "Doc" Coffey's connection to Ecuador, the many students he influenced with his study abroad programs, and the way in which he developed lasting links between Ecuador and wider WKU community. Curated by Professor Kristina Arnold's Gallery Studies class.
Fall 2014 Student Juried Show
Date: Wednesday, October 15, 2014 through Friday, November 7, 2014
Location: IWFAC Main Gallery