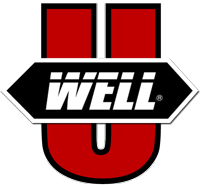 Wellness Resources: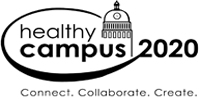 Welcome to WellU®!
Did you know that taking steps to become a healthier, more well you will help you become a better, more successful you!? Students who get adequate sleep, exercise regularly, practice healthy eating habits, cultivate healthy social habits, and engage in campus programs tend to graduate sooner, do better in school and have a higher quality of life. WellU® is a program that is designed to help all students connect with programs and services that promote healthy habits, and success in the classroom and life.
Member Name
Events Completed
Samantha C.
15
Kendra M.
14
Carlin R.
14
Ben H.
12
Rachael M.
12
Karah K.
12
Amanda W.
11
Anna W.
11
Annika B.
10
Danielle J.
10

---
Member Name
Events Completed
Cheyana A.*
3
Madeline M.*
3
KatieJo K.*
3
Yukino I.**
3
Griffin B.
3
Jody D.*
2
Neal T.
2
Jessica G.*
2
Julia H.
2
Ethan S.**
2

---

* - Completed Modules
View All
Member Name
Events Completed
Pearce Ford Tower
557
Minton Hall
359
Hugh Poland Hall
286
Rodes Harlin Hall
239
Bemis Lawrence Hall
237
Douglas Keen Hall
233
Barnes-Campbell Hall
187
Southwest Hall
175
McCormack Hall
173
Bates-Runner Hall
134
Northeast Hall
127
Gilbert Hall
109
Kentucky Street Apartments
95
Zacharias Hall
94
Freshmen Hall Female (Non-Comp
83
Meredith Hall
72
Florence Schneider Hall
68
McLean Hall
64
Apartments - Structure Wrap
21

---
Thank you to our sponsors:
Funded by: J. Clifford Todd, Professor in Longevity & Healthful Living Fund
Upcoming Events:

Follow us on social media!