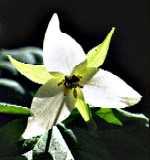 The Center maintains links to ongoing research studies on the biodiversity of Kentucky. Such projects include those addressing basic questions of demography, ecology, systematic status, as well as applied research relating to environmental vulnerability, assessment, and management of sensitive taxa.
If you are currently involved in a project you would like listed on this page, please contact the director at scott.grubbs@wku.edu. In the message, include a description of the project, web site URL, mailing address (including EMail) and phone number of at least one contact person.
WESTERN KENTUCKY UNIVERSITY
Dr. Lawrence Alice
My research interests include the taxonomy and evolutionary biology of the economically important plant genera Rubus (blackberries and raspberries) and Mentha (including spearmint and peppermint), mainly using molecular techniques, notably PCR and DNA sequencing, to address these evolutionary questions. Data are used to infer evolutionary (phylogenetic) relationships, test hypotheses of hybridization, examine biogeographic patterns, and consider modes of speciation.
Dr. Richard Bowker
Herpetology - Physiological Ecology
Dr. Ken Crawford
Activity levels and ecophysiology of overwintering turtles
Amphibian monitoring
Dr. Blaine Ferrell
Impact of brown-headed cowbird parasitism on the reproductive success of neotropical migrants nesting in Mammoth Cave National Park
Dr. Scott Grubbs
The current research in my lab focuses on three themes: (1) spatial distribution and importance of environmental variables, ranging from watershed size and disturbance frequency to substratum type and stream depth, on stream macroinvertebrates and fish assemblages, (2) mechanisms regulating the processing of autumn-shed leaves in ponds and streams, and (3) biogeography and taxonomy of stoneflies.
Co-director: WKU Upper Green River Biopreserve
Dr. Steven Huskey
I currently study gross anatomy, skeletal articulations, and biomechanical measures to link form and function in vertebrate feeding mechanisms, using techniques such as electromyography, high-speed videography, and suction pressure generation to measure performance. A typical model involves the feeding mechanism of fishes, namely basses, sunfishes, and snook. Vertebrate locomotion and flight are also areas of specific interest.
Dr. Philip Lienesch
I currently have two contracts to study fish distributions at Mammoth Cave National Park. One study focuses on the fishes living in the free-flowing and impounded sections of the Green River as it passes through the park and the second is examining whether above surface water fishes enter into the cave system and if so, do they have any impact on cave organisms
Dr. Doug McElroy
I am an evolutionary biologist interested in the genetic control of phenotypic variation and its consequences for evolution and speciation. The majority of my research focuses on the cichlid fishes of Lake Malawi, Africa; currently, I am investigating the genetic basis of color variation, as well as differences in visual sensitivities among species and their possible associations with habitat, trophic ecology and phylogeny. I maintain a secondary interest in population genetics and wildlife molecular forensics.
Dr. Albert Meier
My best-known research focuses on the influence of disturbance on the structure and function of forest communities and ecosystems. I have also published on the ecology of Caribbean Island and landscape ecology. My current research also includes restoration of native flora including the American chestnut, and landscape influences on environmental conditions in streams.
Gap dynamics in the Ozarks
Co-director: WKU Upper Green River Biopreserve
Dr. Ouida Meier
Coral reef ecology and long-term coral reef dynamics
Drinking water and other water quality issues
Cycling among source water, drinking water, and wastewater
Co-director: WKU Upper Green River Biopreserve
Dr. Keith Philips
My research is in the field of insect systematics and diversity, with an emphasis on beetles. My research interests are in conducting evolutionary and biogeographic analyses, and behavioral and ecological studies, particularly those relevant to conservation. I have also used geographic information systems for studying insect distributions and have been involved in several surveys of oak savannas and tropical forests. Most recently I have been studying dung beetles, and my data has altered the current concept of the evolution of dung manipulation, nesting behavior, and relationships among the tribes. Currently I am studying the ecology of dung beetles of the Upper Guinean Forests of Ghana, West Africa, one of 25 biodiversity conservation hotspots in the world.
Dr. Charles H. Smith
Bibliography and bibliometrics
History of biogeography and the study of biodiversity
Life and work of Alfred Russel Wallace
I am currently finishing up an enhanced bibliography (with links to the full text of about 400 of the items) of selected 1951-1975 literature on biogeography, diversity, and related fields for mounting on the Internet, complementing my already operating "Early Classics in Biogeography, Diversity, and Distribution Studies: To 1950".
Dr. Michael Smith
Neurophysiology of the fish inner ear
effects of anthropogenic sound on fishes
Dr. Michael Stokes
I am currently involved in two projects: (1) investigating the interactions between small mammal populations and native grasslands restoration/construction, and (2) developing support and curatorial services for long-term ecological monitoring an inventory programs with the National Park Service.
ASSOCIATES
WESTERN KENTUCKY UNIVERSITY
Dr. Gary Dillard
Taxonomy and ecology of freshwater algae, especially the Chlorophyceae and Chrysophyceae
Dr. Larry Elliott
Environmental microbiology
Testing water samples for microbial pathogens
Dr. Robert Hoyt
Watershed analysis of the Mammoth Cave region
Impact of agricultural runoff on stream fish community structure
THE NATURE CONSERVANCY

Dr. Richard Kessler
Dr. Kessler is the director of The Nature Conservancy's Green River Conservation Program. This landscape scale, community-based program works to promote the conservation of the state's most diverse river system. The program focuses on the upper Green from the Green River Reservoir to the mouth of the Nolin River and all the watershed in-between. Dr. Kessler and others are working to identify and address the major threats to biodiversity. Their study includes examining the effects of flow and temperature modification and non-point source pollution. The program incorporates private landowners and the community as a whole in on-the-ground conservation work such as restoring riparian buffers and constructing cattle fences. State and federal agencies are also involved with the program to assist with finding solutions to identified threats. The program also funds various long-term ecological research on fish and invertebrates in support of potential restoration of more natural river flow and temperatures.
EASTERN KENTUCKY UNIVERSITY
Dr. Robert Frederick (Department of Biological Sciences)
Dr. Frederick and his graduate students are currently involved in several biodiversity related research projects. One project concerns the Kentucky Department of Fish and Wildlife Resources (KDFWR) Technical Guidance Program Evaluation. This consists of determining if wildlife populations at the local level have responded to habitat improvement work implemented through KDFWR Technical Guidance Programs. This includes examining key species abundance and richness. A second project involves the ecology of wild hogs (Sus scrofa) in southeastern Kentucky. Hogs are radio-tracked in order to better learn and understand their ecology with a sample being used to document existing diseases. A third project involves the breeding biology, habitat use and survival rates of swamp rabbit (Sylvilagus aquaticus) populations. A fourth project involves initiating a study to determine if trace minerals can be used to establish the origin (breeding areas) of Kentucky's wintering and fall-migrant ducks. Lastly, Dr. Frederick, Dr. Stephen Sumithran and students are involved with a project concerning GIS modeling of ecological factors associated with wood rat (Neotoma floridana) distribution.
Dr. William Staddon (Department of Biological Sciences)
Dr. Staddon is interested in biodiversity related issues targeting the microbial level. His current plans are to conduct a research program to examine microbial diversity in forest soils in Kentucky.
KENTUCKY STATE UNIVERSITY
Dr. David Gordon (Division of Math & Sciences)
Dr Gordon is currently conducting research on the ecology, conservation and behavior of bees. His emphasis is on the roles native bees as pollinators play in wildlands, gardens and commercial crops. Dr. Gordon is examining how conservation of wildlife habitat can benefit farmers through the pollination services provided by native bees and other "alternative pollinators" and how conservation of native bees can benefit wildlife programs by providing the pollination services required to produce seed and fruits that wildlife depend on for food, and that native plants depend on for reproduction.
KENTUCKY WESLEYAN COLLEGE
Dr. Robert Kingsolver (Biology Department Chair)
During the spring of 2000, Dr. Kingsolver conducted a sabbatical project collecting data on the flora of the John James Audubon State Park. His work included site data, natural history observations and photographs of many of the spring and summer wildflowers. He is also involved in the monitoring of water quality in the North Panther Creek watershed in Daviess County. This work is funded by the EPA and involves chemical and physical analyses of the stream. Students working on the project are investigating macro invertebrates as bio-indicators every year.
MOREHEAD STATE UNIVERSITY
Dr. David Eisenhour (Department of Biological and Environmental Sciences)
Dr. Eisenhour's research involves documenting the biodiversity of fish found in the Kentucky region. His current projects include a systematic study of minnows and madtom catfish and ichthyofaunal surveys and population estimates in the Daniel Boone National Forest. Graduate students of Dr. Eisenhour are working on the spatial and temporal variation of fish communities in Triplett Creek, Kentucky and conducting an analysis of habitat characteristics limiting Clinostomus elongatus distribution in Kentucky.
MURRAY STATE UNIVERSITY
Dr. Terry Derting (Department of Biological Sciences)
Dr. Derting is presently involved with the Vertebrate Distribution Mapping Component of the Kentucky Gap Analysis Project. The goals of this project are two fold: 1) to provide maps of unknown confidence that predict the distributions of terrestrial vertebrates in Kentucky on order to support analysis of the conservation status of vertebrate species and 2) to develop a database of locational records, geographic range, wildlife habitat associations and predicted distributions of each vertebrate species for the long-term utility of the Kentucky Department of Fish and Wildlife resources and its cooperators.
Dr. Howard Whiteman (Department of Biology)
Kentucky GAP Analysis Program
NORTHERN KENTUCKY UNIVERSITY
Dr. Gregory Dahlem (Department of Biological Sciences)
Dr. Dahlem is an insect systematist whose primary interest is in calyptrate Diptera, especially within the familes Sarcophagidae (flesh flies) and Calliphagidae (blow flies). He also works with the Tachinidae and is currently working on a revision of Ravinia (Diptera: Sarcophagidae), a common genus of mostly dung breeding flies. Dr. Dahlem has recently finished a revision of the flesh flies, which live as inquilines in the pitchers of North American pitcher plants. He is also the Adjunct Curator of the entomological collections at the Cincinnati Museum of Natural History.
Dr. Barry Dalton (Department of Biological Sciences)
Dr. Dalton is involved with habitat restoration and management of wetlands, grasslands,and woodlands. He also conducts natural areas inventory of the northern Bluegrass region of Kentucky.
Dr. Larry Giesmann (Department of Biological Sciences)
Dr. Giesmann is involved in a project to established a repository for germplasm of rare and endangered plants (as listed by KSPNC) using cryopreservation of seeds and tissue cultures in liquid nitrogen. For further information on this project or to contribute material, please contact Dr. Giesmann.
Dr. James O. Luken (Department of Biological Sciences)
Dr. Luken studies species diversity and the effects of disturbance gradients on the shorelines of flood control reservoirs. He also examnines the ecological effects of invasive species.
Dr. Rob Naczi (Department of Biological Sciences)
Dr. Naczi is involved with plant systematics and the diversity of sedges. His current projects include examining the diversity of sedges in Kentucky and state nature preserves and the systematics of rare and endangered species.
TRANSYLVANIA UNIVERSITY
Dr. James Wagner (Biology Program)
Currently, Dr. Wagner is working part-time on a biodiversity study concerning the spiders of Kentucky. Visit The Spiders of Kentucky website for information on spider anatomy, poisonous species, common species, basic spider identification and a species list.
UNIVERSITY OF KENTUCKY
Dr. Randall Kolka (Department of Forestry)
Dr. Kolka is a watershed hydrologist currently involved in building and maintaining a long-term baseline hydrological and water quality data set for eastern Kentucky forested watersheds
Dr. David Maehr (Department of Forestry)
Dr. Maehr is presently involved in elk restoration research being conducted in eastern Kentucky. By visiting the Kentucky Elk Research Project website, you will learn about the reintroduction of elk into Kentucky as well as be able to view video footage of the first elks released in 2000. Current research includes studies on the activity and movement of the elk herd and their impacts on whitetail deer and coyote.
Dr. Lynne K. Rieske-Kinney (Department of Entomology)
Dr. Rieske-Kinney is involved with several projects dealing with artropods in Eastern Kentucky forests.
Dr. David Wise (Department of Entomology)
Dr. Wise's research concerns the complexities of interactions in ecological communities. Specifically, he is examining the food web dynamics of forest-floor leaf litter, and the conservation and enhancement of native generalist predators for biological control of crop pests.
UNIVERSITY OF LOUISVILLE
Dr. Charles Covell (Department of Biology)
Dr. Covell is a leading authority of the Lepidoptera of Kentucky and currently has records of over 2,400 known species.