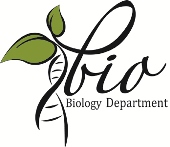 INFORMATION FOR


RELATED LINKS
Upcoming scholarships:
Federation of Fly Fishers South Eastern Council (FFF/SEC)
The Federation of Fly Fishers is a non-profit organization dedicated to the betterment of the sport of fly fishing through Conservation, Restoration and Education.
The FFF South Eastern Council makes available a $1000 grant, in honor of Fred Stevenson, the founding President of the South Eastern Council. This grant is available to qualifying undergraduate and graduate students of "public" colleges and universities within the geographical boundaries of our council which include the states of; Alabama, Georgia, Kentucky, Mississippi, North Carolina, South Carolina and Tennessee. We are currently accepting applications for this grant for the 2013 award. Grant applications must be received by March 29, 2013. Award of the grant will be determined and announced at our annual festival in May 2013.
Please visit http://southeastfff.org/scholarship/ for grant verification and last year's awards.
Grant applications must consist of the following:
A. A single page cover letter introducing the student and providing name, grade level, major course of study, approximate GPA and requesting consideration for the award of the FFF/SEC Fred Stevenson Scholarship Award.
B. Additional pages describing the student's field of study and, in particular, any past, current or ongoing project(s) in which he / she is involved.
C. A certified copy of the student's transcript plus a statement (at least one page long) explaining how the award monies will further the recipient's career goals.
D. A letter from the student's faculty advisor or department head indicating his / her support of the student being awarded the grant.
Applications with attachments should be transmitted electronically by email to Bill.Beach@comcast.net in either a "Word" or PDF format.
Eligibility requirements include:
1. Applicants must be students registered at a fully accredited public college or university within the FFF South Eastern Council geographical region (AL, GA, KY, MS, NC, SC, or TN.) and must be at least in their sophomore year of college.
2. Applicants must be majoring in a field of study that fosters the preservation and protection of our environment and habitats including biological, environmental, marine or ecological studies. For instance, a field relating to aquatic or wetland ecology might well qualify as well as the more obvious curricula dealing with fish biology, restoration ecology, fisheries management, etc.
3. Applicants must have a minimum GPA of 3.0 (of a possible 4.0)
While there is no Federation of Fly Fishers (FFF) membership requirement for the applicant, preferential status will be given to current FFF members or the children of FFF members. FFF membership of the applicant or applicant's parents should be noted in the application, if applicable.
Should faculty members or individual applicants have questions please contact me at Bill.Beach@comcast.net.
Thaddeus Colson & Isabelle Saalwaechter Fitzpatrick Memorial Scholarship Fund

Click here for scholarship requirements
Thermo Fisher Scientific Inc.
The Thermo Scientific Pierce Scholarship Program for the Winter/Spring 2013 semester includes two (2) $10,000 scholarships and four (4) $5,000 scholarships, to be awarded to undergraduate and graduate students with a declared major of biology, chemistry, biochemistry, or a related life-science field. To qualify for the scholarship, students must have a GPA of 3.0 (on a 4.0 scale) and be enrolled in an accredited college for university for the Winter/Spring 2013 semester. In addition to these qualifications, students must also be legal United States residents, meaning that students possessing appropriate Visa status in order to study in the United States are also eligible.
Students may apply for the scholarship through the Thermo Scientific Pierce Scholarship Website. We strongly encourage all students that meet the scholarship award criteria to apply for this great scholarship! All questions regarding the scholarship may be directed to Ariel Rangel at ariel.rangel@thermofisher.com.
The following scholarships will be awarded only to full-time undergraduate students at WKU on an annual basis. Applications will become available in the spring term with a deadline usually in early March. Check back at this page for updated information.
Read below, select a Scholarship(s), then go to the Biology Scholarships Online Form (link active when applications are being accepted). The due date for applications for 2013 is March 31 by midnight.
Ernest O. Beal Biology Scholarship
Established in 1980 by family, colleagues and other friends of the late Dr. Ernest O. Beal (Head, Department of Biology, WKU, 1968 - 1978) for students engaged in summer field work/study in the area of biology. Usually one (1) per year. Amount varies, usually a few hundred dollars.
Department of Biology Scholarships
Established in 1972 by departmental faculty for students whom they deem deserving. Usually five (5) per year at $500 per year.
Florence and Basil C. Cole Scholarship in Biology
Awarded from the Florence and Basil C. Cole Student Aid Fund established in 1978 to support students who give evidence of high academic achievement as reflected in their high school record and progress at the college level; who possess personal qualities of character, integrity, dependability, industriousness and human compassion which produce leaders; and who are majoring in Biology, preferably in the pre-medical program, and financially needy. The number available is (8) at $1,000 each.
Larry Elliott Scholarship
Students must be attending WKU and be pursuing the 4 year Medical Technology Degree and be accepted into an approved medical technology internship. The amount is usually $500 per year.
Lewis B. Lockwood Scholarship
Awarded annually from a fund established in 1983 to honor Dr. Lewis B. Lockwood (Adjunct Professor of Biology, WKU, 1971 - 1980) to deserving students who are studying biology at WKU, give evidence of high academic achievement and possess personal qualities of character, integrity, dependability and industriousness. Approximately $800 per year.
Larry N. Gleason award for excellence in undergraduate research
Established in 1998 by colleagues and friends of Dr. Larry N. Gleason. Biology majors who are not following a pre-professional curriculum and who have demonstrated excellence in an undergraduate research experience in Biology and have 18 hours of completed biology coursework with a 3.5+ overall GPA. Students can apply for the award via the scholarship form or be nominated by supervising faculty.
The Office of Scholar Development has several scholarships as well. (http://www.wku.edu/osd/scholarships/index.php), phone: 270-745-5043, email: osd@wku.edu
The Office of Scholar Development will assist with obtaining nationally competitive scholarships. Between 2008 and 2012, OSD helped WKU students to win over $1,700,500 in external scholarship funding.