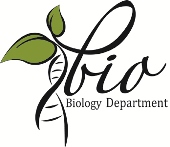 INFORMATION FOR


RELATED LINKS
Claire Rinehart, Ph.D. University of Georgia
Professor
Office: TCCW 315
Phone: 270-745-5997
Email: claire.rinehart@wku.edu
Website: http://bioweb.wku.edu/faculty/Rinehart/

Courses
BIOL 312 Bioinformatics
BIOL 350 Introduction to Recombinant Genetics
BIOL 450 Recombinant Gene Technology
BIOL 495 Molecular Genetics
BIOL 566 Advanced Molecular Genetics
BIOL 275 co-teach Genome Discovery and Exploration with Rodney King
Research
Bioinformatics
Application of genome analysis to discover genes that are differentially expressed and the metabolic and regulatory pathways to which they belong.
Genome sequencing and annotation.
Comparison of bacteriophage families to discover the functional design of their genomes.
In silico prediction of protein structure as an aid in discovering the protein's function.
Bio
Ph.D. Botany/Biochemistry, University of Georgia, Athens, GA, 1984
M.S. Botany/Plant Physiology, Brigham Young University, Provo, UT, 1979
B.S. Microbiology, Brigham Young University, Provo, UT, 1977
Recent Publications
Van Rechem, C, Black, JC, Abbas, T, Rinehart, CA, Yuan, GC, Dutta, A, and Whetstine, JR. (2011) The SCF complex regulates the histone tridemethylase KDM4A/JMJD2A during S phase. J Biol Chem. 2011 Sep 2;286(35):30462-70.

Black, JC, Allen, A, Van Rechem, C, Forbes, E, Longworth, M, Tschöp, K, Rinehart, C, Quiton, J, Walsh, R, Smallwood, A, Dyson, NJ, Whetstine, JR.(2010) Conserved antagonism between JMJD2A/KDM4A and HP1? during cell cycle progression. Mol Cell. 2010 Dec 10;40(5):736-48.

Gaskill,C, Forbes-Stovall, J, Young, M, Kessler, WB, Rinehart, CA, Jacobshagen, SH. Improved automated monitoring and new analysis algorithm for circadian phototaxis rhythms in Chlamydomonas. Plant Physiology and Biochemistry 2010; 48:239-246.

Jacobshagen, SH, Kessler, WB, and Rinehart, CA. At least four distinct circadian regulatory mechanisms are required for all phases of rhythms in mRNA amount. Journal of Biological Rhythms 2008; 23:511-524.

Mycobacteriophage Genomes Published from Genome Discovery and Exploration Program sponsored by Howard Hughes Medical Institute
RedRock http://www.ncbi.nlm.nih.gov/nuccore/GU339467.1
Backyardigan http://www.ncbi.nlm.nih.gov/nuccore/JF704093.1
TiroTheta9 http://www.ncbi.nlm.nih.gov/nuccore/JN561150.1