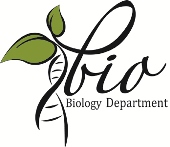 INFORMATION FOR


RELATED LINKS
Nancy Rice, Ph.D. University of Tennessee, Memphis
Associate Professor
Office: TCNW 113
Phone: 270-745-5995
Email: nancy.rice@wku.edu
Website: http://bioweb.wku.edu/faculty/Rice/default.html

Courses
BIOL 120 Introductory Biology
BIOL 403 Molecular Basis of Cancer
BIOL 412 Cell Biology
BIOL 475 Medicine in Kenya
BIOL 560 - Advanced Cell Biology
Research
Investigations in my laboratory focus on understanding the molecular mechanisms that lead to the high prevalence of essential hypertension (EH) in rural Kenya. We are currently testing the hypothesis that salt-sensitive EH is prevalent in Kasigau, Kenya as a result of polymorphic and/or epigenetic modifications of the renin-angiotensin gene system, the key hormonal pathway that regulates blood volume and pressure. To test this hypothesis, we are currently conducting a community-based participatory study that to assess six villages in Kasigau, Kenya with regard to the prevalence and current management of hypertension as well as the frequency of common environmental risk behaviors associated with it. Polymorphic variation in the ACE, AGT, AT1, and HSD11B2, genes known to be correlated with salt-sensitive hypertension, are also being examined from genomic DNA isolated from hypertensive participants. Lastly, global methylation patterns are being analyzed from hypertensive versus normotensive participants I order to correlate epigentic changes with salt-sensitive hypertension. These studies are aimed at providing key epidemiological and genetic information regarding mechanisms that will be directly translatable into prevention, treatment, and control of hypertension. Long-term, we hope to use our results to impact the development and implementation of cost-effective therapeutic interventions and that will have broad application for lowering the CNCD burden in Kenya and other developing countries.
Bio
Post-doctoral Fellow University of Colorado
B.S. in Recombinant Genetics, Western Kentucky University
Ph.D. in Biochemistry, University of Tennessee Health Science Center
Recent Publications
Chavarria-Smith, J. §, Cooper, N.and Rice, N.A. (2011) A mutation in the coding region of Phka1 results in transcriptional repression of all phosphorylase kinase genes in the I/LnJ mouse. J. Cellular Biochemistry. In preparation.
Sharma, B.V., Rowland, N.S., Parsons, L., § Clouse, M. M., § King, M.A. § and Rice, N.A. (2011) Pulmonary protomyofibroblast differentiation and cell survival is mediated by calcium-dependent endothelial nitric oxide synthase activity. J. of Cellular Biochemistry. In preparation
Mefford, A.M., Rowland, N.S., and Rice, N.A. (2011) Voluntary exercise induced changes in gene expression in the phosphorylase kinase deficient mouse. Eur. J. of Appl. Physiol. Submitted.
Kang, H. et al. (2011) Gender differences in student performance in large lecture classrooms using personal response systems ("clickers") with case studies. Learning, Media and Technology In Press. Accepted January, 2011.
Wolter, B. et al (2010) Students' perceptions of using personal response systems ("clickers") with cases in science. J. College Science in Teaching. In Press. Accepted March 3, 2010.
Winchester, J. S., Rouchka, E.C., and Rice, N.A. (2007) In silico characterization of phosphorylase kinase: evidence for an alternate intronic polyadenylation site in PHKG1. Mol. Genet. Metab. 92: 234-242.
Archila, S., King, M.A.§, Carlson, G.M. and Rice, N.A. (2006) The cytoskeletal organizing protein Cdc42- interacting protein 4 associates with phosphorylase kinase in skeletal muscle. Biochem. Biophys. Res. Comm. 345, 1592-1599.
Rice, N.A. and Leinwand, L.A. (2003) Skeletal Myosin Heavy Chain Function in Cultured Lung Myofibroblasts J. Cell Biol. 163: 119-129.