INFORMATION FOR

Welcome to the new Graduate Programs and Research office within the Gordon Ford College of Business. As the Associate Dean of GPR there are two sets of resources about which you may be interested:
Our master programs in Accountancy, Applied Economics, and the MBA and/or
Resources and policies for college faculty, students, and staff supporting research and intellectual contributions.
The Gordon Ford College is fully accredited with AACSB and its high quality graduate programs have earned recognition for their excellence.
Please follow the "Graduate Programs" links to our MAcc, MAE, and MBA degrees for information on those programs.
Please follow the "Research and Intellectual Contributions" links for information helpful to researchers.
The concept of "constant improvement" drives our college and our GPR office. Please let us know about your suggestions and additions to improve this website. We hope that you will find information here that will answer questions and enable your aspirations.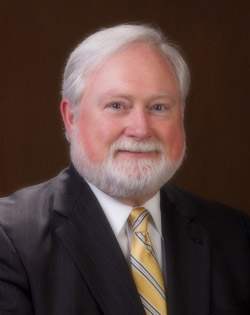 Bob Hatfield, Ph.D., J.D.
Associate Dean of Graduate Programs and Research
Professor of Management
443A Grise Hall; 270-745-6581