CLICK FOR HOME
Receive Updates from The Center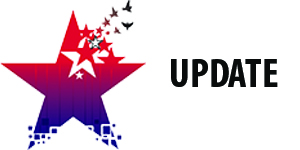 Connect with The Center via Social Media

Educational Opportunity Dates
Click the Calendar link for other dates, maps, and greater detail.
WEDGE ANNUAL SCHOLAR PRESENTATION
March 19 - 20, 2014
SPRING BREAK TRIP TO ITALY
March 28 - April 6, 2014
DUKE TIP CEREMONY
May 23, 2014
SCATS
June 8 - 20, 2014
VAMPY
June 22 - July 12, 2014
AP SUMMER INSTITUTE
June 23 - 27, 2014
THE SUMMER CAMP
July 14 - 18, 2014
FALL BREAK IN SPAIN
October 3 - 12, 2014
Where Gifted Learners
Discover Their Potential
Located on the Western Kentucky University campus in Bowling Green, Kentucky, The Center for Gifted Studies has been serving children who are gifted and talented, their educators, and their parents for more than thirty years. The Center provides exciting educational opportunities for gifted young people, rigorous professional development for teachers, and support for parents of gifted young people. Under the direction of Dr. Julia Roberts, The Center has become one of the preeminent advocates for gifted education in the United States.
The Center believes that when gifted young people meet their extraordinary potential, our communities, our state, our nation—even our world—become better places. That is why each school year, The Center renews its commitment to encouraging excellence by providing quality programming and resources for gifted students, their teachers, and their parents.
The Latest News from The Center
450 Students Participated in 2014 Winter Super Saturdays

The Center for Gifted Studies Winter Super Saturdays hosted the biannual event, which had students from more than 40 school districts and three states, each Saturday from February 1 to 22.


The Commonwealth of Kentucky Announces Week of Giftedness

Dozens gathered in the State Capitol's Rotunda in Frankfort Tuesday to hear from legislators and gifted students alike on the importance of gifted education as well as to hear the Proclamation station Feb. 17 to 23 as Gifted Education Week in Kentucky.
PNC Foundation makes $150,000 Grant to Innovate Kentucky


The PNC Foundation, through its Grow Up Great program, has awarded WKU a $150,000 grant to support Innovate Kentucky and early childhood education.
26 Educators Attend Leadership Institute XVII

Twenty-six educators from throughout the Commonwealth of Kentucky came to WKU to hear a national leader in youth leadership as The Center for Gifted Studies hosted the Leadership Institute XVII on Dec. 6.


More than 500 Students Participate in 2013 Fall Super Saturdays at WKU

The Center for Gifted Studies' Fall Super Saturdays program hosted more than 500 first through eighth graders from two states and more than 40 school districts each Saturday from Nov. 2 to Nov. 23.


The Center For Gifted Studies at WKU Leads 10 Day Trip to Germany

Twenty-three travelers have returned home after a 10-day study abroad trip to Germany with Dr. Julia Roberts, Dr. Richard Roberts and Dr. Tracy Inman of The Center for Gifted Studies at WKU.