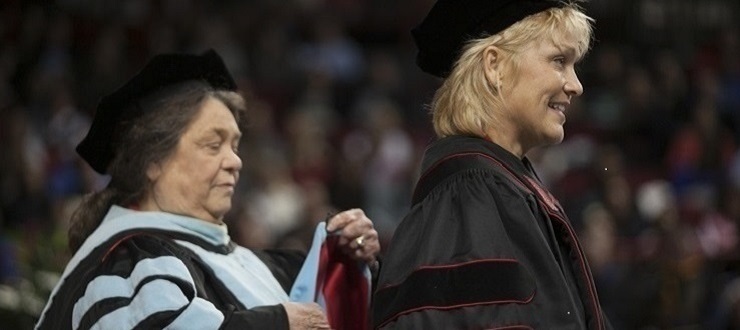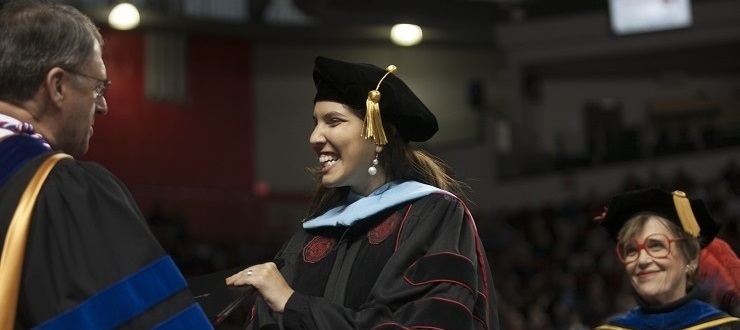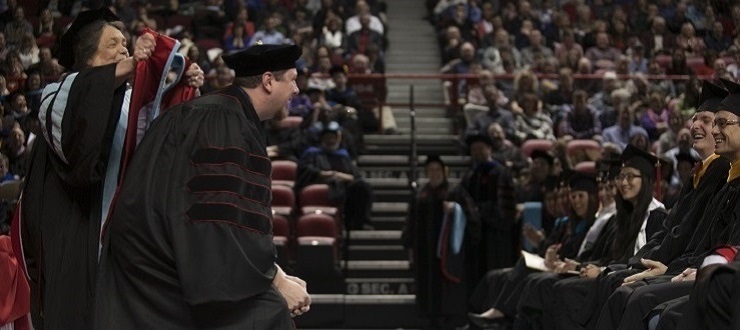 About Us
The Graduate School serves both as the point of contact for prospective and current graduate students and as a liaison between students and faculty members of all graduate programs. We are ready to share information and to offer further direction for graduate study in more than 80 degree and certificate programs.
---
Message From The Dean
This is an exciting time for graduate education at Western Kentucky University! The university is growing and so are graduate educational opportunities. Whether you seek programs to expand your professional career options or simply broaden you knowledge of the world around us, I am confident you will find the right program for you. As a leading American university with international reach, we enjoy both students and faculty from many different cultures and countries bringing a unique vibrancy to our campus and local community.
WKU offers over 80 master's degrees, specialist degrees, doctoral degrees, and certificates. Graduate degrees are offered in areas ranging from humanities, natural sciences, health and social sciences to education. We offer many online programs and continue to expand our distance based learning opportunities in all of the areas. However, the pride of Western Kentucky University is our faculty. I am confident you will find them friendly, aware of your unique needs, and a rich source of relevant and rewarding information.
---
Contact Us
Campus Location: Wetherby Administration Building, Room 207
E-mail: graduate.school@wku.edu
Phone: (270) 745-2446 Fax: (270) 745-6950
Mailing Address:
The Graduate School
Western Kentucky University
1906 College Heights Blvd. #11010
Bowling Green, KY 42101-1010
Follow us on Twitter: @WKUGradSchool