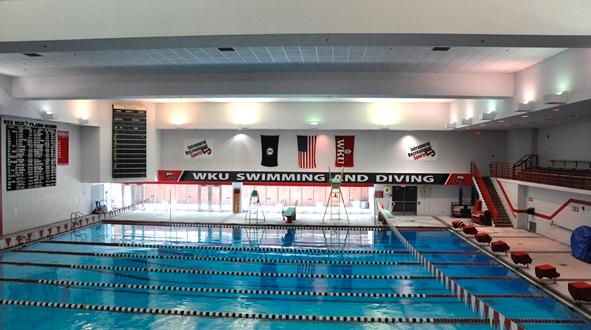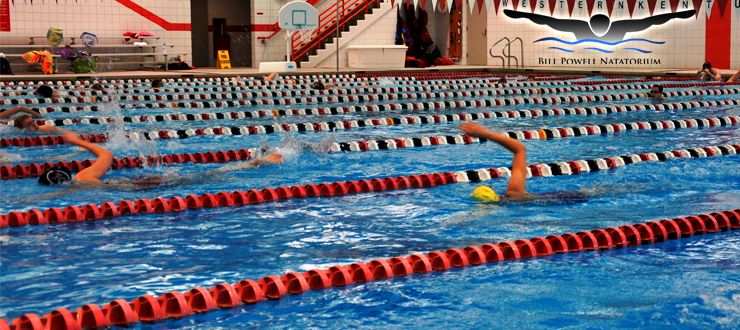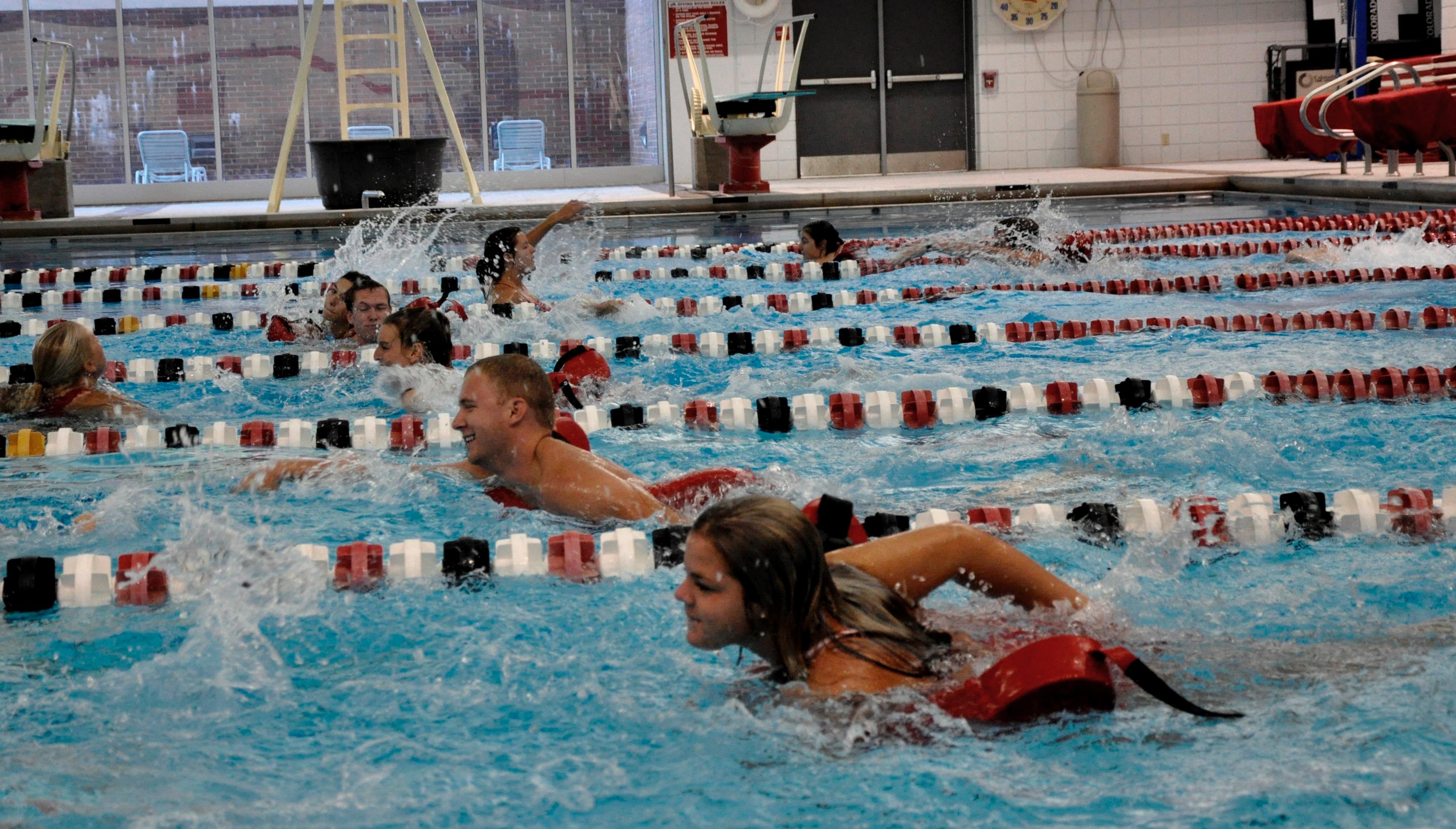 Welcome to the Aquatics Department!
Come visit the Bill Powell Natatorium and experience all that Intramural Recreational Sports has to offer. Our facility includes 10 lanes for lap swimming, 3 spingboard diving boards, a shallow area for lounging, water basket ball & aquafit courses and a outdoor sundeck area.
Availability Notice
The Bill Powell Natatorium will be closed to members beginning at 1pm Friday, January 23rd through Saturday, January 24th due to a WKU Swimming and Diving Meet. We will reopen for use with Fall Semester hours at 1pm on Sunday, January 25th.
For questions, please contact the
Intramural Recreational Sports Office
(270)745-6060