Christmas In Kentucky
Saturday, December 6, 2014
11:00 AM - 2:00 PM
Join us as the Kentucky Museum host its eighth annual holiday event Christmas in Kentucky. This free, family-oriented event has become a holiday tradition with many area residents. Conveniently scheduled after the Christmas Parade, Christmas in Kentucky is guaranteed to put guests of all ages in the holiday spirit!
Christmas in Kentucky always incorporates the holiday spirit with the WKU spirit. Big Red will be weaving his own special brand of magic, while carols are sung by the amazing Treblemakers. Children love the ornament making in the museum's "Big Red Nation" area. A variety of ornament making and activities are staffed by Hilltopper athletes, and the WKU Chemistry Club. Also on display are thirty five wonderfully decorated holiday trees, each done by a WKU Student Organization.
CIK 2012 photos of Big Red Nation, Santa, and more
"Big Red Nation" where WKU Cheerleaders
and student athletes help children and
parents with ornament making in the
Kentucky Room.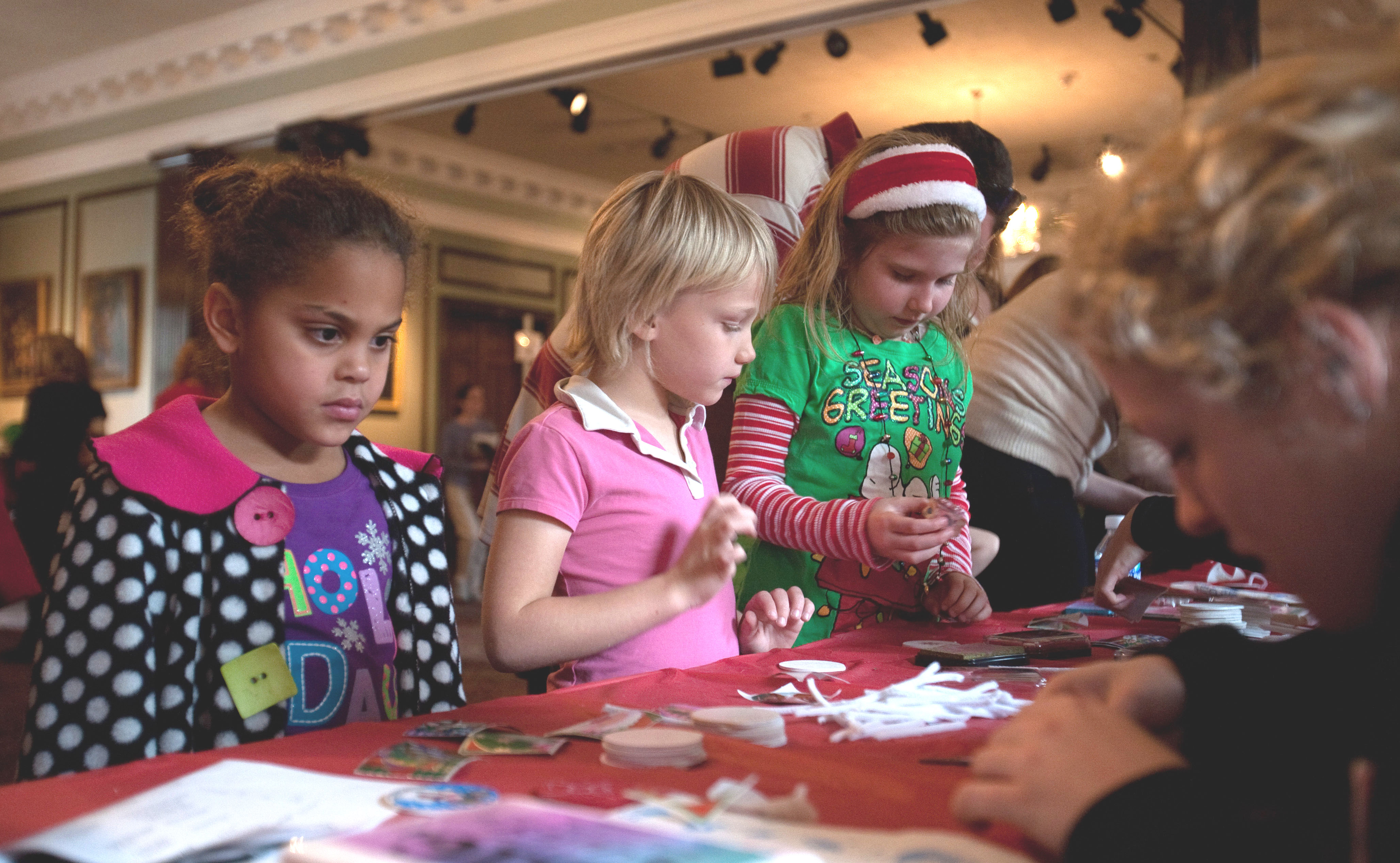 ---