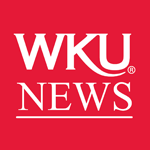 ---
WKU Graduates
The most recent graduates are posted once they are certified and released by the Registrar's Office.
For your convenience we have provided the names of WKU students who completed degrees by semester. Included are the students' names and hometowns as listed by the students and the degree received.
You will also find the lists of international students, students listed by state and Warren County, Ky., residents. Within each category, students are listed in ZIP Code order. If there is a particular area or student that you are looking for you can use the find option. The find option is usually found in most browsers in the edit menu.
We at WKU are proud of the accomplishments of these students and appreciate your assistance in honoring them for their academic achievements.
If you have any questions or need additional information, contact me at (270) 745-4295 or wkunews@wku.edu.
Sincerely,
Bob Skipper,
Director, Media Relations
WKU Division of Public Affairs