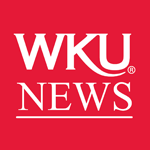 ---
View from the Hill
"View from the Hill" is a weekly segment highlighting the programs, people and haptpenings that make WKU a leading American university with international reach.
The reports can be seen on Bowling Green's ABC affiliate, WBKO, on Thursdays at 5 and 10 pm.
If you have an idea for a future segment, please contact Amy DeCesare.

View from the Hill - April 10, 2014
Autism Awareness - By now you've probably heard the numbers. The CDC says one in 68 children has an autism spectrum disorder, up 30 percent from two years ago. In this week's View from the Hill, Amy Bingham shows us how the programs offered inside WKU's Suzanne Vitale Clinical Education Complex remains engaged in the front lines of this battle.

View from the Hill Archives
Looking for a previous View From the Hill segment?
Visit our archives page for a complete index.
2011-2014 Archives