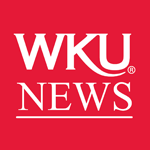 ---
View from the Hill
"View from the Hill" is a weekly segment highlighting the programs, people and haptpenings that make WKU a leading American university with international reach.
The reports can be seen on Bowling Green's ABC affiliate, WBKO, on Thursdays at 5 and 10 pm.
If you have an idea for a future segment, please contact Amy DeCesare.

View from the Hill - October 23, 2014
Downing Museum Reopens - One of Bowling Green's best kept secrets is now open to the public. Amy Bingham has more on just what the Downing Museum and Baker Arboretum has to offer.

View from the Hill Archives
Looking for a previous View From the Hill segment?
Visit our archives page for a complete index.