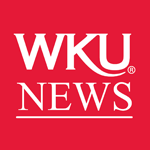 ---
View from the Hill
"View from the Hill" is a weekly segment highlighting the programs, people and haptpenings that make WKU a leading American university with international reach.
The reports can be seen on Bowling Green's ABC affiliate, WBKO, on Thursdays at 5 and 10 pm.
If you have an idea for a future segment, please contact Amy DeCesare.

View from the Hill - November 20, 2014
WKU Dance Program - WKU's Theatre and Dance program has grown into an accredited and nationally known program over the last few years. The dance program coordinator is a big reason why as Amy Bingham explains in this week's View from the Hill.

View from the Hill Archives
Looking for a previous View From the Hill segment?
Visit our archives page for a complete index.