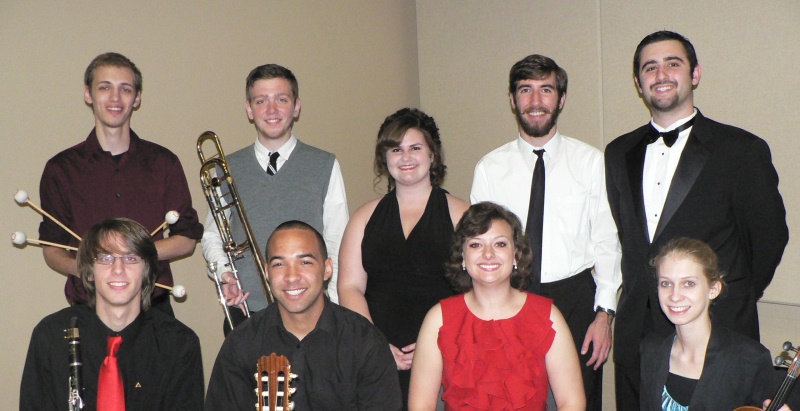 The Performer of the Semester recital, sponsored by Phi Mu Alpha Sinfonia and the WKU Department of Music, was held in May in the Choral Rehearsal. These students were selected to perform by the various Spring 2012 jury panels in each area. The WKU music faculty voted at the end of the performance, and Molly Nance was selected as the 2012 Performer of the Semester.
Recital performers were: L to R, front row: Josh Smith (woodwinds), Dale Adams (guitar), Lindsey Byrd (piano), Alyna Atkinson (strings)
Back row: Andy Edelen (percussion), Conner Eisenmenger (brass), Molly Nance (female voice), Nathaniel Brown (organ), Josh Pulley (male voice).
Check out our clubs and organizations