Noteworthy Awards or Recognitions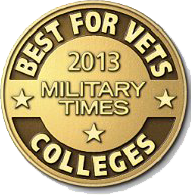 Voted BEST for Vets College by Military Times

Recognized as a military friendly school in G.I. Jobs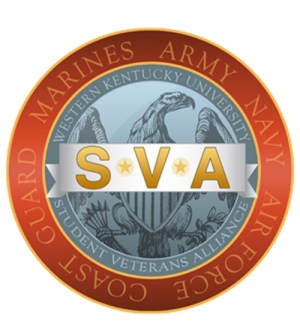 WKU Student Veterans Alliance
United States Military
WKU is a participating Servicemember Opportunity College
Western Kentucky University thanks you for your service! We are proud that you selected WKU as your choice in continuing your education!
At WKU you are assured a quality education from a regionally accredited school, with exceptional student support services. WKU has been designated as a Military Friendly School every year since 2009 by G.I. Jobs Magazine, has been ranked as a Best For Vets 4-year college by Military Times Edge Magazine for the 2011 and 2012-13 school years, and earned top honors from US News & World Report in 2011 as a Top 10 school in the nation in the category of student support services for online learners.
As a member of the Servicemembers Opportunity Colleges (SOC)
Consortium and the SOC Degree Network System, we are committed to expanding and improving voluntary postsecondary educational opportunities for servicemembers worldwide. SOC Consortium members subscribe to principles and criteria to ensure that quality academic programs are available to active-duty military students, their family members, and veterans.
WKU awards college credit based on the American Council on Education (ACE) Guide Recommendation. Active duty soldiers or military veterans will be required to submit official military transcripts prior to admission. Any soldier that is retired or discharged from the military will be required to submit a copy of the DD Form 214 (Member Copy 4) Certificate of Release or Discharge from Active Duty of Service. The DD Form 214 must have Characterization of Service listed on the form.