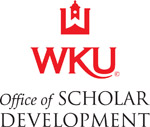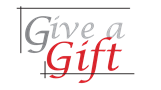 OSD ON FACEBOOK

OSD on TWITTER
Our Mission
The Office of Scholar Development (OSD) is committed to helping students on all campuses and in all majors and degree programs develop the vision, experience, and skills to be independent, engaged scholars. OSD encourages research and creative activities and helps WKU students achieve locally, nationally, and internationally. Beyond assisting students to conceptualize a research/creative agenda, OSD supports students throughout the process of finding and applying for scholarships, internships, and a variety of post-graduation opportunities. From grants to graduate school, OSD staff members will work with individual students to write strong applications and proposals.
Additionally, we offer support to faculty and staff members in their endeavors to assist individual students and promote research, creative activities, and achievement university-wide. We collaborate with faculty and staff to apply for grants to create opportunities for students, develop workshops related to our mission, and celebrate the successes of WKU students and their faculty advisors.
Find Us On Campus
We are located in the Honors Annex (behind the Honors College) on the corner of State St. and College Heights Blvd. Please call OSD at 270.745.5043 for more information or to schedule an appointment.
address: 1906 College Heights Blvd. #31082, Bowling Green, KY 42101-1082; phone: 270.745.5043; fax: 270.745.3568; email: osd@wku.edu

13 WKU Students Awarded Lifetime Experience Grants for 2013-14
---
7 Students, Most in WKU's History, Honored by Fulbright Program
---
WKU Student Receives Fulbright, DAAD Grants to Study in Germany
---
WKU Student, Recent Grads, Honored by NSF Fellowship
---
All 4 WKU Nominees Recognized by Goldwater Scholarship Program
---
WKU Student Will Use 2 National Scholarships for HIV Research in United Kingdom
---

August 1: Internal Marshall Scholarship Deadline
---
August 1: Internal Rhodes Scholarship Deadline
---
September 5: Internal Fulbright Grant Deadline
---
October 7: Gilman Scholarship Deadline (SP 15 Programs)
---