2012-2013 Scholarship News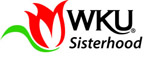 View from the Hill – WKU Sisterhood Grant
OSD is one of two programs receiving a financial boost from the WKU Sisterhood this year.
---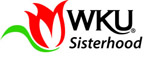 WKU Sisterhood Awards Funding to Two Projects
For the first time, members of the WKU Sisterhood have awarded funding to two projects. The Office of Scholar Development received funding to invest in the development of talented students who will later be eligible to apply for nationally competitive scholarships and prestigious graduate programs.
---

SMART Scholarship Representative to Visit WKU on Oct. 23
Eric Hurwitt, director of the Science, Mathematics & Research for Transformation (SMART) Scholarship program, will be visiting WKU to present information about the scholarship and recruit applicants.
---

Sarah Schrader Interviewed by View from the Hill
A WKU junior is hoping to help find a cure for cancer as she moves closer to a career in genetics. Sarah Schrader talks about her international goals in the field of cancer research on View from the Hill.
---

Scholar Development Hosting 'Day of Workshops' on National Scholarships
WKU's Office of Scholar Development is sponsoring a "Day of Workshops" to raise campus awareness of nationally competitive scholarships and other opportunities for research, creative work and professional development.
---

WKU Grad Using China Experience to Continue Research on Autism
WKU graduate Rachel Reetzke is ready to take the next step along her path to a career in autism communication science research and to help children and families in China.
---
Past successes: