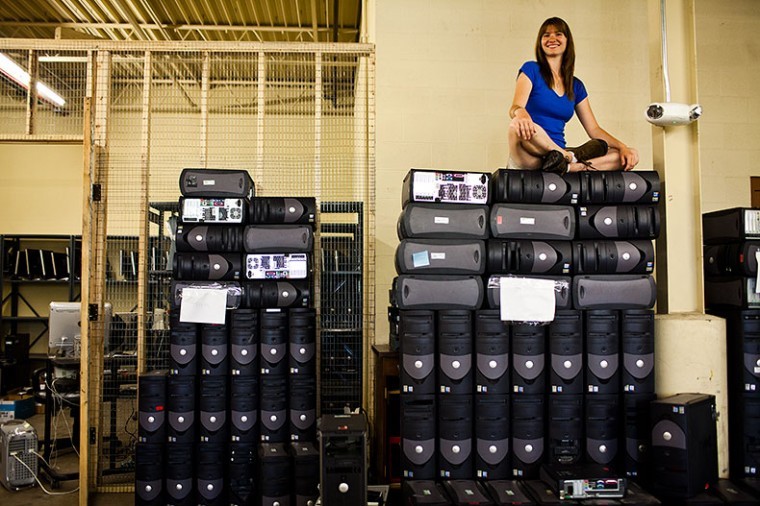 Photo by Christian Randolph of the
WKU HERALD
.
The surplus department at WKU is a division of Facilities Management and a part of the Campus Services team. Here in DFM, we believe that we can ultimately find more sustainable ways to reuse and recycle the surplused items on campus. We reuse items here on campus, donate to non-profits, and sell items through auctions. You can find more information about the "stuff" available here.
Surplus Disposition
For more information about what happens to items post surplus including the sale of items and, please refer to the Responsibilities for Disposal of Surplus Property Policy. Please note that due to KRS statue, we are unable to sell items directly to anyone (on or off campus). Items must be sold in an auction format to allow for equal opportunity to purchase the item.
Selling Items, Auctions.
When items have been in surplus for a few weeks and we see no other on campus use for them, we will put these items for sale via auction. You can be updated on auctions by LIKING us on Facebook, where we communicate all updates to on and off campus community members.