Fall 2012


A Dance Installation
The Art of Performance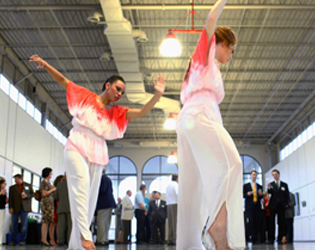 During REACH Week in the spring of 2012 Lisa Draskovich-Long, visiting assistant professor of dance and her students performed a Dance Installation during the banquet reception held at the Center for Research and Development (CRD). A Dance Installation is meant for the audience to be at the center of a work of art, an active component of the piece, namely through the use of performance to make the spectator aware of the artist's actions. The objective is true research and the audience becomes an integrated part of the experience.
Read more about dance installations and Lisa Long.
WKU Empowering Student Enterprise
Student Learning Expands Beyond the Classroom
Starting a business is not for everyone, but for those that want to start their own business the Student Business Accelerator is a place to explore that option. Space has been made available to students in the Small Business Accelerator but will eventually move to dedicated space once renovation is completed. Currently student entrepreneurs have access to 1,200 square feet of space within the Small Business Accelerator 24/7. The students also have access to the shared facilities and can use the conference room, kitchen and common space to meet their business needs. Read more about the Student Business Accelerator and the Retail Accelerator.
Spring 2012

Kelly Autism Program
Optimism knows no boundaries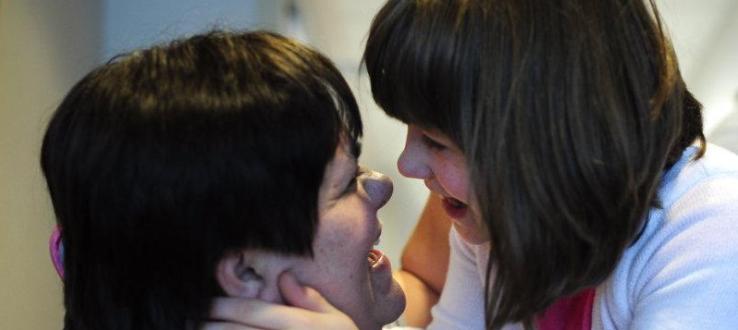 The Kelly Autism Program provides services to individuals diagnosed with Autism Spectrum Disorders as well as other disabilities. The challenge of the Kelly Autism Center is to find that special spark, that unique strength, skill or talent in each and every student and figure out how to make that gift shine. "This challenge propels us to be creative, innovative, and fully engaged with our students and families," said Marty Boman, Program Director. "We look at the world through each student's eyes and see possibilities rather than limitations."
Read more about the Kelly Autism Program.
Making Cheese at WKU
Exploring economic options for small dairy farmers.
The cheese making facility located at the WKU Farm is a pilot project to determine the profitability for small dairy farmers in the process of making cheese as an end product to consumers. This pilot project is an outlet for the research and educational products produced in the Department of Agriculture.