Concerns or Questions?
Do you have any concerns, questions, or feedback regarding the SGA? Contact us anonymously by using our online
Concern Form
.
Upcoming Events
Student Senate Meeting
The WKU Student Senate meets at 5 p.m. every Tuesday in the Senate Chamber located on 2nd floor in DSU.
Deadlines
SGA Archives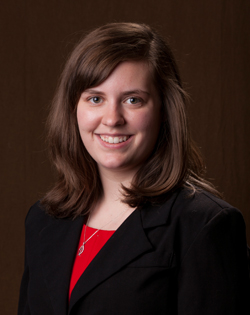 Hilltoppers:
Hello, my name is Nicki Seay, and I am proudly serving as your Study Body President and Student Regent! It is an honor to be able to serve past, present, and future Hilltoppers in this position and help to cultivate the spirit that makes WKU so special.
I aim to do everything I can to make this an excellent year for the Hilltopper family. The Student Government Association has pledged to give nearly $70,000 in grants and scholarships for student organizations, winter term classes, and more. We are also commitment to ensuring WKU is making every student's college experience to be fulfilling, engaging, and memorable.
The Student Government Association seeks to serve the student body and meet its needs. We aim to help promote student involvement, diversity, and make sure that student needs are being met in a timely manner. If you have a question or concern that you would like us to address, feel free to e-mail me directly at janet.seay414@topper.wku.edu.
Our SGA meetings are open to the public, and we always love to hear input from students! Senate meetings every Tuesday at 5PM in the Senate Chambers on the second floor of the new Downing Student Union.
Have a great year!
Nicki Seay
Student Body President and Student Regent