EXPLORE
PREPARE

RECONNECT
While you're abroad
This is an exciting time in your education. Don't forget to be safe and keep in touch! If you have any questions, feel free to e-mail the Office of Study Abroad and Global Learning at study.abroad@wku.edu or you can call 001-270-745-6146.
Mobile Phones
US mobile phones may not be practical abroad. While we do not endorse a specific provider, the links below show options that you may want to check out for yourself.
Source: Michigan State University Office of Study Abroad
Please check with your cell phone provider prior to using your cell phone abroad. Phone calls placed outside of the US using a US provider are usually significantly more expensive than if they were placed from within the US. Please exercise caution and good judgment when using your cell phone abroad.
Receiving Transcripts:
Transcripts will not be ready by the time you prepare to return to the US so before your term ends, make sure you instruct your host institution to send your transcript to SAGL:
Office of Study Abroad & Global Learning
Western Kentucky University
1906 College Heights Blvd. # 11064
Bowling Green, KY 42101-1064
If you are studying abroad through a WKU exchange program you must instruct your university to send your transcript to the OIP International Coordinator:
Andrea Cheney
International Coordinator
Office of International Programs
Sofia Downing International Center
1906 College Heights Boulevard #11066
Bowling Green, KY 42101-1064
Studying Abroad
Useful Links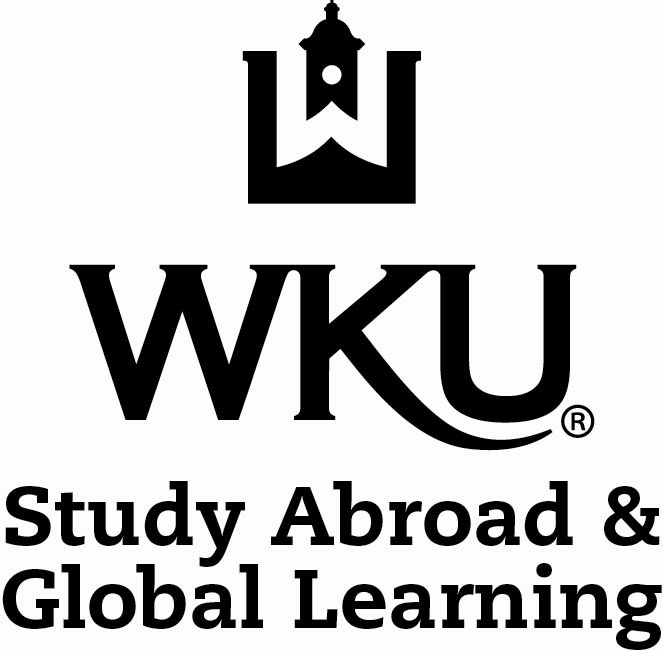 *C
lick on logo to see the WKU Study Abroad video.
Click here for the video transcript.