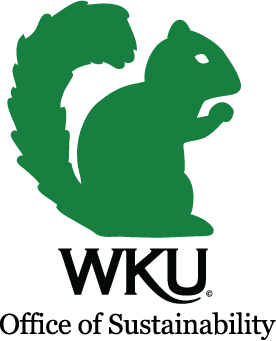 SERVICES
WKU Sustainability Report 2012-13
CAMPUS
GET INVOLVED!
Project Grow: Community Garden
Office of Sustainability Opportunities


Welcome to the Office of Sustainability
Upcoming Events
Thursday February 11th
5:30pm - 6:30pm
Friday February 12th
2:00pm - 4:00pm
Saturday February 13th
8:00am - 6:00pm
Mission Statment
It is the mission of the Office of Sustainability to promote a culture of sustainability at WKU, integrating principles of ecological integrity and social equity into academics, practices, and partnerships. Our goal is to ensure that WKU is an institution that provides innovative solutions to global challenges, prepares students as engaged and responsible citizens, and observes best practices in campus operations and services.