Services & Programs
Other Links
Loading
Student Teaching
Student Teacher's experiences in South Korea (WKU News)
Watch on Youtube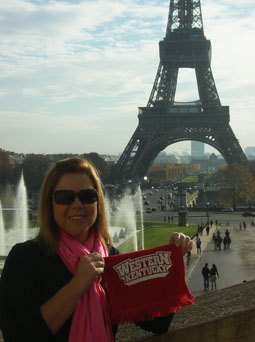 Visit the
CEBS International/Cross-Cultural Initiatives website
to read experiences students have had while doing student teaching abroad.
Student teaching is an opportunity for pre-service teachers to practice with supervision what they have learned about teaching. The Student Teaching Staff is responsible for verifying that students are qualified to student teach, for making their placements in area schools, for choosing appropriate personnel to supervise the student teachers, and for maintaining accurate records.
We encourage those who plan to student teach to visit us no later than early in the semester prior to student teaching. Each student teacher will be notified by mail as to his/her placement. If there are questions, please feel free to contact us at 270-745-4896.
SPRING 2014 STUDENT TEACHING APPLICATIONS
WILL BE AVAILABLE FROM AUGUST 28, 2013 UNTIL SEPTEMBER 16, 2013. Applications for the SPRING 2014 semester must be returned to the Student Teaching Office, Gary Ransdell Hall 2052, BEFORE MONDAY, SEPTEMBER 16, 2013, 4:30 p.m. CDT
Applications for SPRING 2014 will not be available on line AFTER SEPTEMBER 16, 2013
See:
Student Teaching Applications
Links
For more information on Student Teaching, contact:
Mrs. Lillian Davis
Gary A. Ransdell Hall 2052
(270) 745-4896
lil.davis@wku.edu
* (Videos) : If your browser (Firefox, Google Chrome) requires a plugin to play these videos and you do not have this plugin and do not wish to install it, you can try seeing the video in Internet Explorer which may already have this plugin installed.