Dance on The Hill
Our mission in the Dance Program of Western Kentucky University is to provide an environment conducive to comprehensive training in performance within the framework of a liberal arts education at the Bachelor of Arts level. By integrating dance and general studies, we strive to create "Thinking Artists", individuals who work to achieve their highest potential as artists/technicians and scholars.
Western Kentucky University is an accredited institutional member of the National Association of Schools of Dance.

WKU Dance Program Video from Laurel Mallory on Vimeo.
Dance Program Brochure (PDF)
Dance Program Handbook (PDF)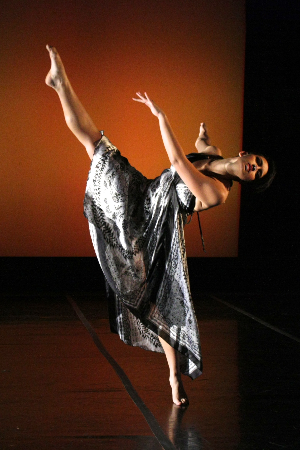 Alexandra Tucker, dance major, performs in The Dance Project 2014.

Like WKU Dance on Facebook!