Contact the CEC:
104 Alumni Avenue
Bowling Green, KY 42101
Phone: (270) 745-4232
Fax: (270) 745-4233
Email: cec@wku.edu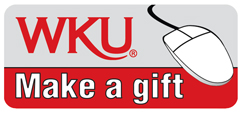 View from the Hill, April 10, 2014
Autism Awareness - By now you've probably heard the numbers. The CDC says one in 68 children has an autism spectrum disorder, up 30 percent from two years ago. In this week's View from the Hill, Amy Bingham shows us how the programs offered inside WKU's Suzanne Vitale Clinical Education Complex remain engaged in the front lines of this battle.