Contact the CEC:
104 Alumni Avenue
Bowling Green, KY 42101
Phone: (270) 745-4232
Fax: (270) 745-4233
Email: cec@wku.edu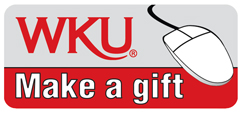 We pledge to:
1. Treat all individuals with dignity, respect, and concern.
2. Keep the individual's/family's best interest at the center of our practices.
3. Implement "best practices" strategies to provide appropriate developmental, educational, and recreational opportunities to participants and families.
4. Provide an environment which fosters a collaborative, innovative, and educational experience.
5. Provide opportunities for research to enhance education and service.
6. Promote and honor dignity, independence, integrity, and personal growth.