Contact the CEC:
104 Alumni Avenue
Bowling Green, KY 42101
Phone: (270) 745-4232
Fax: (270) 745-4233
Email: cec@wku.edu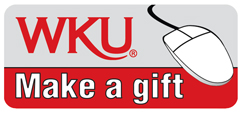 Core Values
We believe:
All individuals should be treated with dignity and respect.
Person-centered language should be used at all times. Every individual is unique and should be addressed in the manner that reflects his or her personal preference.
Every individual has the ability to thrive and be a contributing and valued member in their community.
Individuals should have the opportunity to direct their own services - creating an environment for independence, autonomy and freedom.
Staff should develop a culture of partnership which includes learning with and from individuals and families therby building mutual trust and respect.
Services, supports and approaches should:
Be delivered using positive approaches and according to Best Practices.
Be designed to inspire hope for individuals and families.
Honor the uniqueness of individuals (abilities, gifts, talents, interests and beliefs).
Provide families with opportunities to network with other families and other service providers.
Be flexible so that individuals' and families' changing needs are met.