Information For
Like GWS on Facebook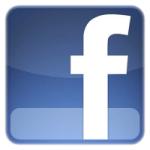 Gender & Women's Studies Faculty
Dr. Molly Kerby
I am an assistant professor in the Department of Diversity & Community Studies at Western Kentucky University. I teach in the gender & women's studies program and I am a faculty member in the new Masters of Arts in Social Responsibility and Sustainable Communities (SRSC) degree program.
I completed my undergraduate degree in sociology and environmental science in 1994 and my master's degree in public health/environmental health, in 1999 at Western Kentucky University. I also have graduate certificates in Women's Studies and Community College Faculty Preparation. In 2007, I completed my PhD program in higher education administration at the University of Louisville. My dissertation entitled, "Measuring Student engagement activity levels and persistence: A study of a four-year comprehensive university," explored the effects of service learning and civic engagement on student persistence. I began teaching as a graduate assistant in the spring of 1995 and since that time have taught various courses in the higher educational setting. In the fall of 1999, I taught my first Women's Studies courses at Western Kentucky University and became a full-time tenure track faculty member a few years after. My current research interests focused primarily on issues pertaining to sense of place, food justice & politics, social policy, community-based research, women/gender/sexuality, and sustainability.
In addition to my interests in traditional classroom teaching, I have taught courses in Ireland and Belize (Central America). Gender related issues that affect our global neighbors have a direct effect on our nation and it is imperative that students learn how and why these relationships exist. There is a growing need and demand in every field to teach our students to have an understanding of the concept of stewardship, sustainability, and civic engagement/action.
Aside from scholarly interests and activities, I also enjoy music (my first love), cooking, kayaking, and gardening. I am a member of a folk group called, "Just Us" and the Celtic fusion band Watersprite. I am also an owner and stock-holder in the Green Market Cooperative (a local food co-op) in Barren County and a member/vendor at the Community Farmer's Market in Bowling Green, KY.
Visit my sites:
http://www.wku.edu/~molly.kerby
Follow me on Twitter: drmollykerby
Facebook site: http://www.facebook.com/#!/molly.kerby
Dr. Kristi Branham
My academic background is in literature and cultural studies with specialization in late nineteenth and early twentieth century American women's popular culture. I earned my PhD from the University of Kentucky with an emphasis in feminist and social theory. This background has helped me to develop an interdisciplinary approach to both my research and teaching, calling on discourse analyses primarily from disciplines in the humanities. My research centers on the social and cultural meanings surrounding the concept of work in the United States and the ways certain kinds of labor become associated with women, in particular the type of labor we refer to as "women's work." This work includes the gamut of responsibilities required to maintain domestic space and to nurture its inhabitants from cleaning bathrooms and picking up dirty socks to comforting a sick child. I am particularly interested in the way this work is represented in popular culture as an expression of women's love and care. I am also interested in the ways women's caring labor is expressed in areas outside the domestic space.