Information For
Like GWS on Facebook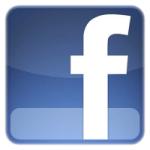 Dr. Molly Kerby
I am an assistant professor in the Department of Diversity & Community Studies at Western Kentucky University. I teach in the gender & women's studies program and I am a faculty member in the new Masters of Arts in Social Responsibility and Sustainable Communities (SRSC) degree program.
I completed my undergraduate degree in sociology and environmental science in 1994 and my master's degree in public health/environmental health, in 1999 at Western Kentucky University. I also have graduate certificates in Women's Studies and Community College Faculty Preparation. In 2007, I completed my PhD program in higher education administration at the University of Louisville. My dissertation entitled, "Measuring Student engagement activity levels and persistence: A study of a four-year comprehensive university," explored the effects of service learning and civic engagement on student persistence. I began teaching as a graduate assistant in the spring of 1995 and since that time have taught various courses in the higher educational setting. In the fall of 1999, I taught my first Women's Studies courses at Western Kentucky University and became a full-time tenure track faculty member a few years after. My current research interests focused primarily on issues pertaining to sense of place, food justice & politics, social policy, community-based research, women/gender/sexuality, and sustainability.
In addition to my interests in traditional classroom teaching, I have taught courses in Ireland and Belize (Central America). Gender related issues that affect our global neighbors have a direct effect on our nation and it is imperative that students learn how and why these relationships exist. There is a growing need and demand in every field to teach our students to have an understanding of the concept of stewardship, sustainability, and civic engagement/action.
Aside from scholarly interests and activities, I also enjoy music (my first love), cooking, kayaking, and gardening. I am a member of a folk group called, "Just Us" and the Celtic fusion band Watersprite. I am also an owner and stock-holder in the Green Market Cooperative (a local food co-op) in Barren County and a member/vendor at the Community Farmer's Market in Bowling Green, KY.
Visit my sites:
http://www.wku.edu/~molly.kerby
Follow me on Twitter: drmollykerby
GWS Faculty
GWS Adjunct Faculty
Staff