Information For
Like GWS on Facebook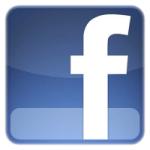 Gender & Women's Studies
Prospective Students
Why Gender & Women's Studies minor or graduate certificate?
Minor in Gender & Women's Studies
Interested undergraduate students may fill out a change of major/minor/advisor form on TopNet
Online Graduate Certificate in Gender & Women's Studies
How to apply:
Hi, I'm Jacqueline Adams, the graduate assistant for the Gender & Women's Studies Program at WKU. I want to help you through the graduate certificate application process. Let's take a look at the process together. These step by step instructions should assist you to fill out the forms.
From the Graduate Certificate in Gender and Women's Studies page,

Click the apply now button on the left side.

Next click on graduate admissions (domestic and international).

First time WKU applicants click the application account creation.

Then log in.

Under the heading "Applications in Progress" in the Admission Term column, select New.

Fill out all sections of the application.

Then click "submit" (please note that an application is not submitted until a non-refundable $40 application fee is paid).
After you submit your application, in order to be considered for the program, you must send:
transcripts from all institutions attended

resume

statement of purpose

two letters of recommendation


If you should run into any problems during this process, you can contact me at GWS (270) 745-6995, or you can contact the GWS program at (270) 745-6477. Please, let us know if there is any way we can help. We look forward to working with you. Good luck!